Real estate development is an exciting but capital-intensive venture. Whether you are a seasoned property developer or a newcomer to the real estate industry, one of the most critical aspects of your success is securing the necessary capital for real estate to fund your projects. In this comprehensive guide, we will explore various strategies for capital raising for real estate projects effectively.
Understanding Your Capital Needs
Before embarking on any real estate project, it's crucial to have a clear understanding of your capital raising for real estate requirements. This involves assessing the costs associated with land acquisition, construction, permits, marketing, and contingency funds. Accurate financial modeling is the foundation of successful real estate financing.
Traditional Financing Options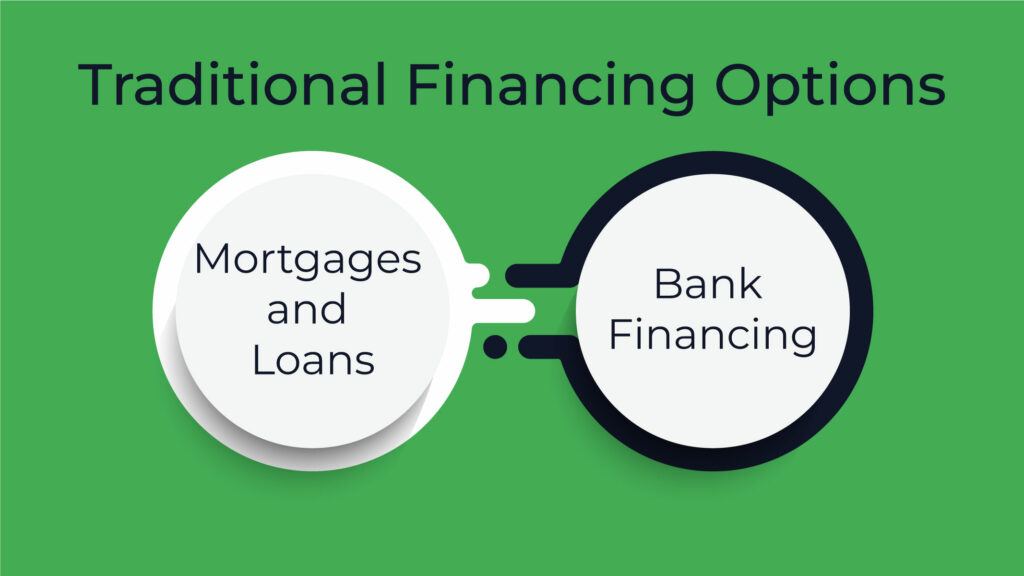 Mortgages and Loans
One of the most common ways to finance a real estate project is through traditional mortgages and loans. Banks and credit unions offer a range of loan options with varying interest rates and terms. It's essential to have a strong credit history and a well-thought-out business plan to secure these loans.
Bank Financing
Banks often provide real estate developers with substantial loans for their projects. Interest rates and terms can be competitive, but the application process can be rigorous. A solid business plan and collateral may be required for approval.
Private Equity Investment
Private equity investors are individuals or firms that inject capital raising for real estate into your project in exchange for ownership shares. This strategy can be ideal for large-scale developments, as it provides a substantial amount of capital while sharing the financial risk.
Real Estate Crowdfunding
In recent years, crowdfunding has gained popularity in the real estate sector. Platforms like RealtyMogul and Fundrise allow investors to pool their resources and fund real estate projects collectively. It's a viable option for both small and large projects.
Ready to secure the capital your real estate project deserves? Let Easy Capraise be your partner in success. Contact us today and, together, we'll help you find the right investors for your venture!
Hard Money Lenders
Hard money lenders offer short-term, high-interest loans secured by the property itself. These loans are typically easier to obtain than bank loans, making them suitable for quick financing needs.
Joint Ventures
Partnering with another developer or investor in a joint venture can be an effective route to capital raising for real estate. Each party brings their resources and expertise to the table, reducing the financial burden on both.
Seller Financing
In certain scenarios, property sellers themselves are open to the idea of providing financial assistance for a portion of the property's purchase price. This arrangement can be mutually beneficial, allowing you as the buyer to secure the property with a reduced upfront capital requirement, while simultaneously offering the seller a reliable source of ongoing income.
Home Equity Line of Credit (HELOC)
If you own a property with substantial equity, you can leverage it by obtaining a HELOC. This revolving line of credit can be used to fund your real estate ventures.
Government Grants and Subsidies
Depending on your project's nature and location, you may qualify for government grants or subsidies. These programs can provide a significant financial boost.
Creative Financing Techniques
Sometimes, unconventional financing methods, such as lease options or subject-to-deals, can be employed creatively to secure capital raising for your real estate project.
FAQs
Are government grants available for all types of real estate projects?
Government grants vary by region and project type. Research your local government's offerings to find out what's available for your project.
How can I find angel investors for my real estate project?
Networking events, online platforms, and industry conferences are excellent places to connect with potential angel investors.
What is the typical interest rate for hard money loans?
Hard money loan interest rates are generally higher than traditional bank loans and can range from 8% to 15% or more.
Can I use multiple financing strategies for one real estate project?
Yes, it's possible to combine different financing methods to meet your project's capital needs.
What is the minimum credit score required to secure a bank loan for a real estate project?
The minimum credit score requirement varies by bank and loan type, but a good credit score (typically 680 or higher) is often necessary for favorable loan terms.
Conclusion
Capital raising for real estate requires careful consideration of your project's specific needs and your financial situation. Each financing strategy comes with its advantages and disadvantages, so it's crucial to weigh your options carefully.