Are you planning to raise capital for your startup? The current economic situation may adversely affect your plans, according to Y Combinator.
In the 2nd quarter of 2022, Y Combinator published a letter warning its portfolio founders of the dangers involved in fundraising during the current economic downturn. TechCrunch first published the content of this letter in May 2022. Titled "Economic Downturn", it paints a bleak picture of VC investment in later-stage fundraising rounds for this year.
Key Takeaways:
The venture market is weakening. Q1'22 saw the market decrease from the previous quarter for the first time
Many VCs have already slowed down on later-stage investments due to economic and geopolitical concerns
Y Combinator has issued a warning for startup and venture markets that the good old times may be over
Regardless of a business's fundraising capacity, you must ensure that your firm will survive the following 24 months
The market meltdown has significantly reduced the value of many tech companies
Y Combinator Is Worried About the Future
YC, which has a remarkable track record of investing in incredibly successful companies such as Airbnb, Stripe, Dropbox, Coinbase, and Reddit, is not alone in its prediction. CB INSIGHTS also published a report showcasing a consistent drop in global venture funding in 2022. This report demonstrates a 20% drop in Q1'22 investment funds on a quarter-over-quarter basis and a 19% drop in Q2'22.
There is plenty of evidence to back YC's advice: "The safe move is to plan for the worst." SoftBank said it would be much pickier about where it invests. Large crossover firms like Tiger Global and D1 Capital were also cutting back on their investments in later stages, and other reports express their concerns regarding the slowdown in VC investments.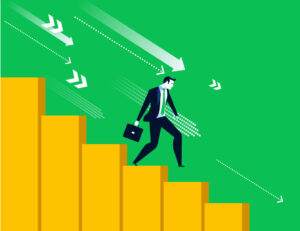 The Valuation Crisis
One plausible explanation is that the private market has slowed down because many public tech stocks, like Netflix and Meta, have lost a lot of value on the public market. Such drops can make it harder for venture capitalists to get money from limited partners (LPs). It may also push large growth companies to look for deals on the public market instead of the private market.
YC's note is an explanation the market meltdown has significantly reduced the value of many tech companies, including giants like Shopify and Netflix. In recent weeks, it is also trickling down to early-stage startups.
The Situation May Deteriorate Even More
Soaring inflation, high interest rates, and geopolitical unrest will worsen the situation. While predicting the future is never easy, startups should take YC's advice to heart.
Businesses should prioritize cost reduction and runway expansion during this year, according to YC's recommendations. YC has developed a concept called default alive which means that although a startup might not generate profit, its growth graphs show acceptable traction. Its letter advises founders to look for funding alternatives if they don't have enough time to reach default alive.
Y Combinator's Advice
"If you need money in the next 6-12 months, you may need to raise it during the height of the recession." Even if business is good, success is unlikely.
Regardless of the business's fundraising capacity, you must assure the firm will survive the following 24 months.
During economic downturns, even top-tier VC funds limit capital deployment. Less competition for deals leads to lower valuations, smaller round sizes, and fewer deals.
Also, investors reserve more cash to support their best-performing firms, reducing new financings. This slowdown will hurt international, asset-heavy, low-margin, hard tech, and other enterprises with high burn and extended revenue cycles.
At the end of the letter, YC welcomes founders to rethink their strategy monthly to avoid driving their companies off a cliff during this testing time.