In today's fast-paced business world, securing adequate funding is often the make-or-break factor for startups and established companies alike. Whether you're just starting your entrepreneurial journey or looking to take your business to the next level, understanding the intricacies of the Ultimate Guide to Capital Raising is crucial. This comprehensive guide will walk you through the entire process, from securing seed funding to launching an initial public offering (IPO). Capital raising is the lifeblood of any business. It provides the financial resources needed to turn ideas into reality, expand operations, hire talent, and ultimately achieve long-term success. Whether you're a tech startup, a brick-and-mortar store, or a biotech firm, understanding how to navigate the complex world of the Ultimate Guide to Capital Raising is essential.
Why Capital Raising Matters
Without adequate capital, even the most innovative and promising ventures can falter. The ability to secure funding at various stages of your business's growth can mean the difference between stagnation and exponential success. In this context, the Ultimate Guide to Capital Raising becomes your compass in navigating the financial landscape of your business journey. It provides you with the knowledge and strategies required to ensure that your enterprise thrives by securing the necessary funds at each pivotal stage.
The Different Stages of Capital Raising
Raising capital is not a one-size-fits-all process. It evolves alongside your company's growth. We'll explore the four primary stages: Seed Funding, Series A and Beyond, and the pinnacle, the Initial Public Offering (IPO). The Ultimate Guide to Capital Raising will serve as your comprehensive resource for understanding and navigating these critical stages of securing funds for your business.
Stage 1: Seed Funding
Seed funding is the initial capital injection that kick starts your business. It typically comes from friends, family, or angel investors who believe in your vision. Learn how to secure that critical first round of financing.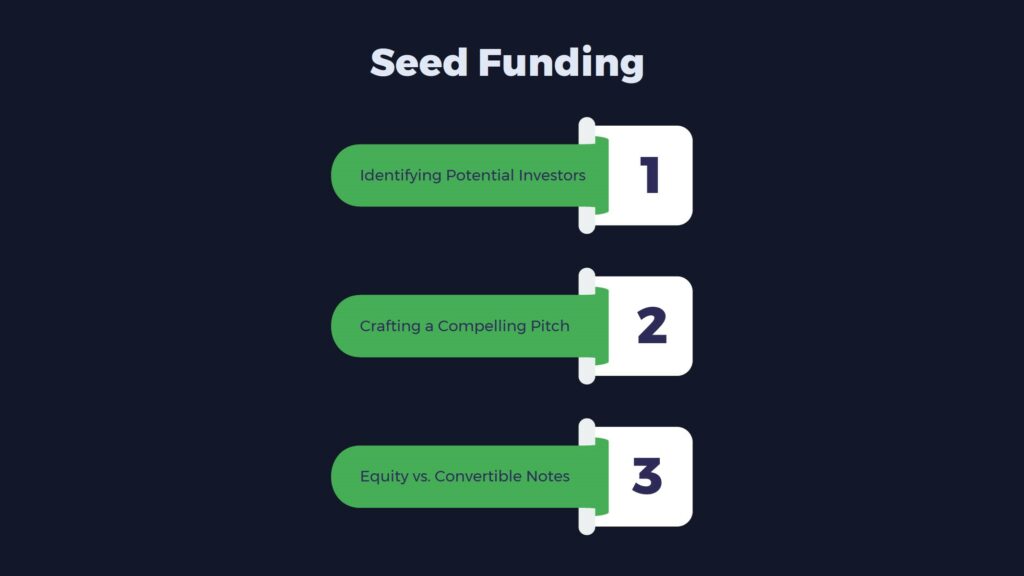 Ready to elevate your capital raising game? Contact Easy Capraise today, and let's find your perfect investors!
Identifying Potential Investors
Discover strategies for finding the right investors who align with your business goals and values. Building a strong network is key to successful seed funding.
Crafting a Compelling Pitch
Your pitch can make or break your funding prospects. We'll guide you through the essential elements of a persuasive pitch, from storytelling to financial projections.
Equity vs. Convertible Notes
Understand the pros and cons of offering equity or convertible notes to your early investors. Making the right choice can impact your company's ownership structure down the road.
Stage 2: Series A and Beyond
Series A funding marks a significant milestone in your business journey. Learn the steps to secure funding from venture capital firms and other institutional investors.
Preparing for Investor Meetings
Get insights into preparing for investor meetings, including creating a comprehensive business plan and addressing potential concerns.
Navigating Negotiations
Navigating the negotiation table can be intimidating. We'll provide tips on negotiating favorable terms and valuations for both you and your investors.
Stage 3: The Initial Public Offering (IPO)
The IPO represents the culmination of your Ultimate Guide to Capital Raising journey. Discover the intricacies of taking your company public, including the legal and financial analysis.
Stay tuned for the continuation of this guide, where we'll delve into alternative funding options, legal and regulatory considerations, building a strong financial foundation, and case studies of successful companies. By the end, you'll have a comprehensive understanding of capital raising and be well-prepared for your journey toward financial success.
FAQs
What is the primary purpose of seed funding?
Seed funding is primarily used to kickstart a business, covering initial expenses and product development.

How do I identify potential angel investors?
Networking events, online platforms, and referrals are excellent ways to identify potential angel investors.

What is the typical timeline for an IPO?
The IPO process can vary but usually takes several months to complete.

Are there any risks associated with venture capital funding?
Yes, venture capital funding often involves giving up a portion of your company's equity in exchange for capital.

What are the key legal considerations when raising capital?
Compliance with securities laws, investor protection, and proper documentation are crucial legal aspects to consider when raising capital.
Conclusion
In this Ultimate Guide to Capital Raising, we've covered the entire spectrum of funding, from seed funding to IPOs. Remember, capital raising is not a one-time event but a continuous process that evolves with your business. As you embark on this journey, always prioritize building strong relationships with investors, maintaining transparency, and staying true to your vision.