In today's dynamic business landscape, access to capital is crucial for companies looking to grow, expand, or simply sustain their operations. Capital-raising services have emerged as a lifeline for businesses seeking financial support. This article delves into the intricacies of the cost of capital and evaluates the value proposition offered by capital-raising services.
Understanding the Basics of Capital
Before we explore the cost of capital-raising services, it's essential to grasp the fundamentals of capital. Capital, in business terms, refers to the financial assets or resources a company uses to fund its operations and investments. It can be categorized into two primary forms: debt capital and equity capital.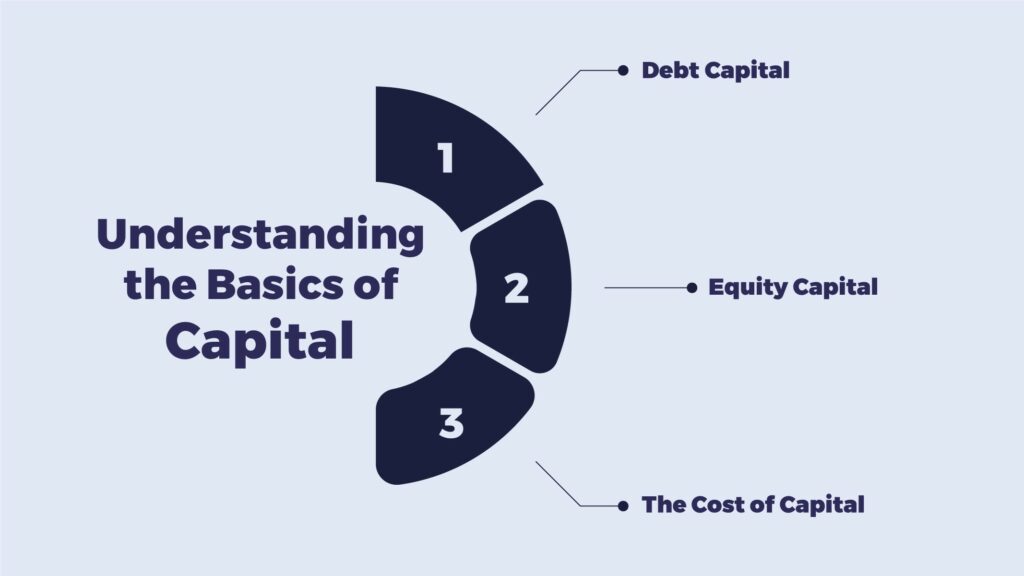 Debt Capital
Debt capital involves borrowing funds from external sources, such as banks or bondholders, with an obligation to repay the principal amount along with interest. It often includes loans, bonds, or credit lines, which can be advantageous due to tax benefits but which can also carry financial burdens.
Equity Capital
Equity capital represents ownership in a company and is acquired by selling shares or ownership stakes. Unlike debt capital, there is no obligation to repay it, but it involves sharing profits and making decisions alongside shareholders.
The Cost of Capital
The cost of capital is a critical financial metric that businesses must calculate and consider when making investment decisions. It reflects the return expected by investors in exchange for providing funds to the company. It's also used to determine potential risks in the future.
Ready to unlock the potential of your business with strategic capital raising? Let Easy Capraise be your trusted partner on this journey. Connect with us today to explore tailored solutions and find the right investors for your business growth. Take the next step towards financial success!
Components of the Cost of Capital
Cost of Debt (Kd): This represents the interest rate a company pays on its debt. It can vary depending on the creditworthiness of the company and prevailing market interest rates.
Cost of Equity (Ke): The cost of equity is the return required by shareholders for their investment. It is influenced by factors like the company's risk profile, industry norms, and market conditions.
Weighted Average Cost of Capital (WACC): WACC is a weighted average of the cost of debt and cost of equity, taking into account the company's capital structure. It's used to evaluate the overall cost of capital for the entire firm.
The Role of Capital-Raising Services
Now that we've discussed the cost of capital, let's explore the significance of capital-raising services for businesses.
Expert Guidance: Capital-raising services provide expert guidance on a company's most suitable capital-raising methods, considering its financial health and goals.
Access to Investors: These services offer valuable connections to individual and institutional potential investors, expanding a company's funding options.
Efficiency: They streamline the capital-raising process, saving time and resources that would otherwise be spent on navigating complex financial models.
Risk Mitigation: Capital-raising services assist in risk assessment and mitigation, ensuring that a company secures capital on favorable terms.
Evaluating the Value
Now, let's evaluate the value of capital-raising services in the context of their associated costs.

Cost-Benefit Analysis: Businesses should perform a cost-benefit analysis to determine if the fees charged by capital-raising services are justified by the benefits they provide.
Alternative Funding Sources: Companies should explore alternative funding sources, such as traditional bank loans or venture capital, to compare costs and benefits.
Long-Term Impact: Consider the long-term impact of capital-raising decisions on the company's financial health, growth prospects, and ownership structure.
FAQs

What factors influence the cost of debt for a company?
The cost of debt is influenced by factors such as the company's creditworthiness, prevailing market interest rates, and the terms of the debt agreement.

How can businesses determine their weighted average cost of capital (WACC)?
To calculate WACC, businesses need to assign weights to the cost of debt and cost of equity based on their capital structure, then multiply these weights by their respective costs and sum them up.

Are there any risks associated with using capital-raising services?
Yes, some risks include high fees, potential conflicts of interest, and the possibility of diluting ownership if equity-based financing is pursued.

Can a company use a combination of debt and equity capital?
Absolutely. Many companies use a mix of debt and equity capital to optimize their cost of capital and financial stability.

How can businesses mitigate the risks of capital raising?
Mitigation strategies include conducting due diligence on capital-raising services, seeking legal advice, and carefully reviewing contract terms before proceeding.
Conclusion
Understanding the cost of capital and the value of capital-raising services is pivotal for businesses. The cost of capital is a multifaceted metric that influences financial decision-making while capital-raising services can be instrumental in securing funds efficiently. Companies must carefully weigh the costs and benefits to make informed choices that align with their strategic objectives.